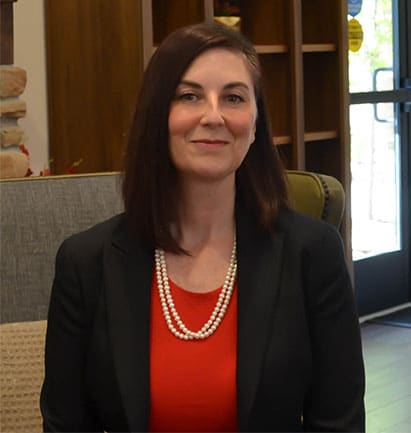 Solera Senior Living is pleased to announce the addition of Crystal Roberts, a 27-year industry veteran known for her distinctive Alzheimer's and dementia care programs, to its already impressive leadership team.
Roberts will serve as Solera's Chief Clinical and Wellness Officer, and will focus on a bridged approach to clinical and enrichment/engagement care for assisted living and memory care residents at the company's communities across the U.S., spanning Arizona, Colorado, Florida, Illinois, Maryland, Nevada, Pennsylvania, Texas and Virginia.
"We are thrilled to have Crystal join our team and to gain her wealth of knowledge from all aspects of the senior living industry and specifically innovative approaches to Alzheimer's and dementia care programming," said Jamie Ranzan, President and Principal of Solera Senior Living. "Her work is known throughout the industry, and it will serve as a wonderful complement to Solera's continued drive to provide the highest level of care and to make meaningful differences in the lives of our residents and their loved ones."
Prior to joining Solera, Roberts has worked with some of the senior living industry's most recognized leaders with roles including National Director of Resident Enrichment, National Director of Dementia and Senior Area Program Manager. During this phase of her career, she developed and trademarked programs for Alzheimer's and dementia care in the U.S, Canada and China.
She has also gained a unique perspective of all facets of resident care from her work at the community level, including Executive Director, Director of Health Services and Director of Staff Development and Skilled Nursing. Before entering the senior living sector, Roberts worked as an Acute Care Nurse, where she led patient care in the emergency room, labor and delivery center and neonatal nursery.
Roberts is actively involved in, and participated as a guest speaker, for a number of senior living and healthcare professional organizations. She has also contributed white papers and blogs for industry resources, and has served as an expert resource for print, radio and television news media throughout her career. Roberts holds a Nursing degree and Business Administration Associates degree from Southern Arkansas University.
Roberts joins a Solera senior leadership team that includes Adam Kaplan, CEO and Founder; Jamie Ranzan, President and Principal; Sheila Flaschberger, Vice President of Operations; Anna Wynn, Vice President of Sales and Marketing; and Brittany Patrick, Director of Investments.