Our team brings decades of experience within senior living and hospitality. We are fortunate to have a best-in-class leadership team and, as we grow, we're always looking to bring on the brightest talent. We'd like you to meet the secret ingredients behind Solera.
In April 2016, Adam leveraged his 15+ years of experience to launch Solera Senior Living, a next-generation senior living operations, development, and investment company with the goal of elevating the resident experience. At Solera, Adam identifies strategic growth opportunities, sets the vision for the operating model and program design, sources and structures capital relationships, evaluates innovative technologies, and is responsible for building a highly engaging culture. 
Adam received his BA from Cornell University, School of Hotel and Restaurant Management, and his MBA from Northwestern University's Kellogg School of Management. Adam credits the constant love and support from his wife for his success to-date in building Solera. Outside of work, Adam enjoys spending quality time with his wife and three incredible children, two boys and a girl, socializing with close friends, traveling, reading, skiing, golfing, and fitness. 
Modena Cherry Creek. The team takes such pride and ownership in delivering a unique and special customer experience each and every day for residents, families, and guests. The food is incredible! I look forward to my visits so I can enjoy one of their signature flatbreads as well as an oat milk latte. There are so many comfortable places throughout the community to decompress or enjoy time with friends.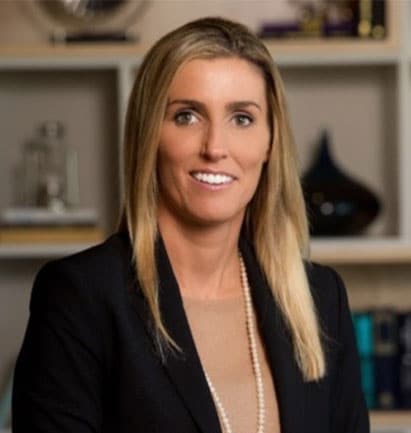 When it comes to having a passion for creating senior living communities that excite and surpass residents' expectations, Jamie is fully invested. She brings nearly 20 years of experience rooted in residential real estate development, land acquisitions, and senior living. Before joining Solera, Jamie was the CFO of MorningStar Senior Living in Denver, CFO/VP of Corporate Finance for MBK Senior Living, and helped manage $1.8B in assets across the country during her time at KBS Realty in Newport Beach. Jamie holds a degree in business management from Chapman University and an MBA from Pepperdine University.
Jamie's dream vacation is on a beach, on the ski slopes or simply enjoying time in the beautiful outdoors with her husband and two sons. And because she always loves a good story about inspirational people overcoming adversity and finding a way to succeed, it's no surprise her favorite movie is Prefontaine. 
Brittany is very good at collaboration. It could be because she comes from a large family with 33 first cousins. As lead project underwriter, Brittany has a knack for putting together great real estate deals, interacting with brokers and buyers and keeping a keen eye on the ever-evolving economic climate. And she does it all with the ultimate goal of contributing to Solera's innovative and hospitality-driven approach to caring for seniors. 
Previously Brittany was vice president of T2 Hospitality for 8+ years and also worked in the Hospitality Finance Group at Wells Fargo Bank. She received her bachelor's degree from the School of Hotel Administration at Cornell University. Brittany grew up on a large farm filled with animals, and she and her husband have a horse and a golden retriever. Her favorite vacation to-date was wine tasting in Burgundy and biking around the French countryside.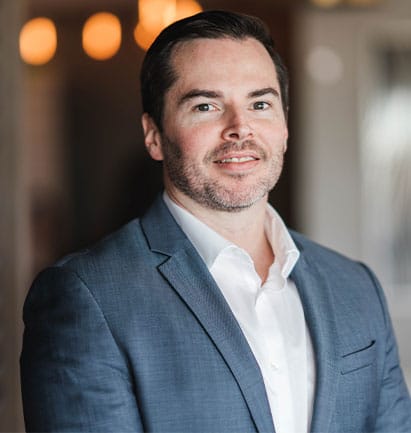 Vice President of Finance and Accounting
Brian has over 12 years experience in accounting and finance for healthcare and real estate companies. Brian's background in the healthcare industry is what brought him into senior living, as he believes the two are highly correlated. Brian focuses on process improvement and takes a best-practices approach to build a highly skilled accounting and finance team.
Prior to joining Solera, Brian was the Controller at Morgan Creek Ventures in Boulder, CO and the Accounting and Finance Manager at MorningStar Senior Living. BA from University of Illinois at Urbana-Champaign, Healthcare Administration and MHA from Florida Atlantic University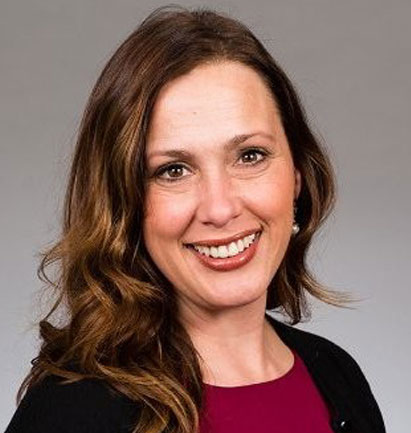 Senior Vice President of Sales and Marketing
Anna brings over 20 years of 
sales and marketing leadership in the 
senior housing industry to the Solera team. Most recently, she served for more than eight years with Senior Lifestyle Corporation as Vice President of Sales and Marketing - Development, where she successfully managed a portfolio of over 20 new development communities from groundbreaking through leasing. Anna also has held roles in regional sales leadership for well established entities including Brookdale Senior Living, Horizon Bay Retirement Living and Sunrise Senior Living - all with proven success. Her reputation for strategic and innovative marketing, brand awareness and sales implementation is complemented by an emphasis on team engagement and collaborative culture, as evidenced by a sales force retention rate topping 90 percent. 
Anna earned her Bachelor of Arts degree in Communications and Marketing from Maryville University in St. Louis.   Outside of work, she enjoys spending time with her family, her beloved niece and friends and, when time allows, traveling to two of her favorite relaxation destinations on opposite coasts - Napa Valley, CA, and Rosemary Beach, FL.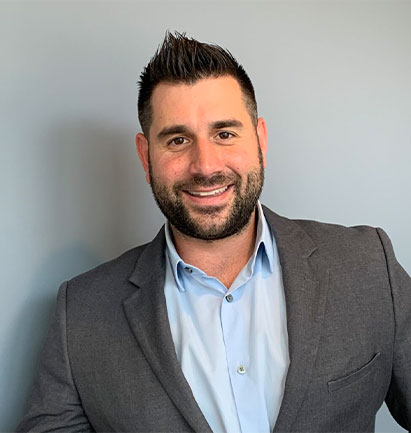 Vice President of Operations
Once Phil commits himself to something, you can believe he's going to hit a home run. It's what first attracted him to Solera:  the organization's commitment to the industry and the genuine effort every team member puts into setting the bar for the future of senior housing. For Phil, it's not just meeting expectations, it's surpassing them—and supporting everyone at Solera in making a meaningful difference. During his career in senior housing, Phil has worn many hats, including business office manager, sales counselor, director of sales and marketing, and development specialist. He's supported the successful opening of nine communities in five states.
Phil has a bachelor's degree in sociology with a minor in economics from Florida State University. He gets his love of teamwork from his long-held passion for baseball, which he played both as a child and in college. Favorite pastimes:  watching football and baseball and spending time with his wife and three sons. Perfect vacation:  setting sail and enjoying life on a cruise.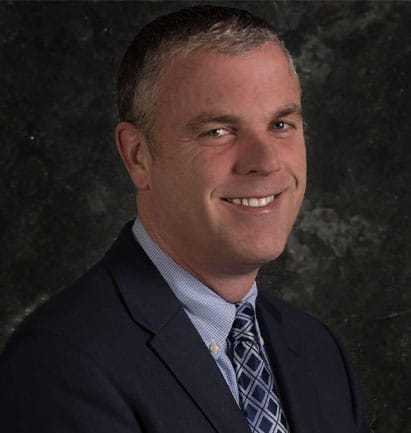 Vice President of Human Resources
For Bill Blouin, memories of how his grandmother's daily life was positively impacted by thoughtful team members in an independent living community really made an impression. He saw how they considered their profession as a calling, a way to give back to seniors—and he strives to do the same today as Vice President of Human Resources for Solera Senior Living. For Bill, it's all about commitment:  the commitment he and his associates at Solera have for residents, and the commitment he has to create and implement strategies to keep team members engaged and satisfied in their work. And with 25 years of experience in senior living as well as 31 years in human resources, Bill knows what it takes to create a best-in-class human resources experience at Solera.
What else helps fuel Bill's energy? Running, taking vacations to the beach, and trying new restaurants with wife, Gina, and their four children—and skipping right to dessert.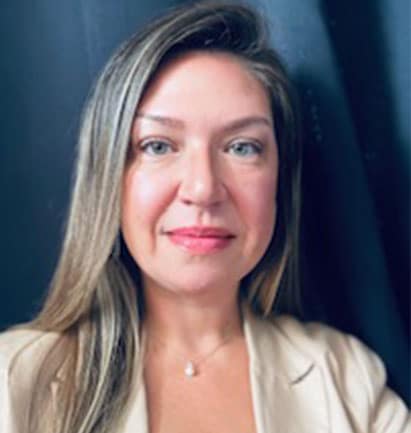 Director of Operations and Recruitment
Stacy brings a wealth of energy and enthusiasm to her position. With 13 years of experience in senior living operations and sales, she was especially drawn to Solera's core values—as well as its reputation for thinking far outside the lines.
"In an industry that for so long, has operated in a square box, Solera provides a blank canvas for innovation," Stacy says. "I enjoy being able to 'breathe' the Solera culture into both our existing and potential workforce, while evoking my passion for servant leadership."
The core value that speaks most to Stacy is commitment. "Through any journey, we are met with adversity. Without commitment, we could not meet our destination."
Tireless energy fuels Stacy in many ways. In addition to her 13 years in senior living, Stacy has 10 years of experience in hospitality management and marketing. And, she stays busy with her husband, daughter, three sons, and the family canine companion. What does someone with so much energy do to wind down? Cook Filipino food, watch true crime stories, sing karaoke, and most definitely, relax at the beach or in the pool. Perfect vacation? A staycation at home in sunny south Florida. 
Solera is privileged to have established national strategic partnerships with some of the most proven and trustworthy names in the real estate and senior living industries, allowing for the continued development of next generation communities across the U.S. Ready to begin living exceptionally?