Our team brings decades of experience within senior living and hospitality. We are fortunate to have a best-in-class leadership team and, as we grow, we're always looking to bring on the brightest talent. We'd like you to meet the secret ingredients behind Solera.
In April 2016, Adam leveraged his 15+ years of experience to launch Solera Senior Living, a next-generation senior living operations, development, and investment company with the goal of elevating the resident experience. At Solera, Adam identifies strategic growth opportunities, sets the vision for the operating model and program design, sources and structures capital relationships, evaluates innovative technologies, and is responsible for building a highly engaging culture. 
Adam received his BA from Cornell University, School of Hotel and Restaurant Management, and his MBA from Northwestern University's Kellogg School of Management. Adam credits the constant love and support from his wife for his success to-date in building Solera. Outside of work, Adam enjoys spending quality time with his wife and three incredible children, two boys and a girl, socializing with close friends, traveling, reading, skiing, golfing, and fitness. 
Modena Cherry Creek. The team takes such pride and ownership in delivering a unique and special customer experience each and every day for residents, families, and guests. The food is incredible! I look forward to my visits so I can enjoy one of their signature flatbreads as well as an oat milk latte. There are so many comfortable places throughout the community to decompress or enjoy time with friends.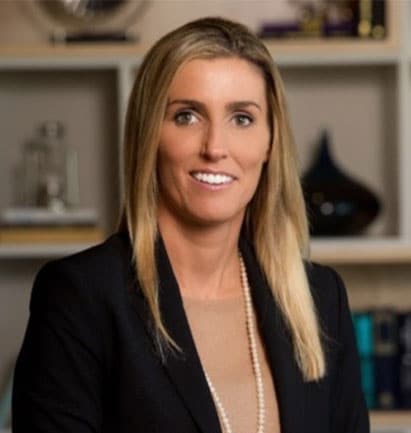 When it comes to having a passion for creating senior living communities that excite and surpass residents' expectations, Jamie is fully invested. She brings nearly 20 years of experience rooted in residential real estate development, land acquisitions, and senior living. Before joining Solera, Jamie was the CFO of MorningStar Senior Living in Denver, CFO/VP of Corporate Finance for MBK Senior Living, and helped manage $1.8B in assets across the country during her time at KBS Realty in Newport Beach. Jamie holds a degree in business management from Chapman University and an MBA from Pepperdine University.
Jamie's dream vacation is on a beach with her husband and two sons. So it's no surprise her favorite movie is any Sharknado film. When she's not watching fish fly through the air, she enjoys hitting the ski slopes and spending time in the outdoors with family.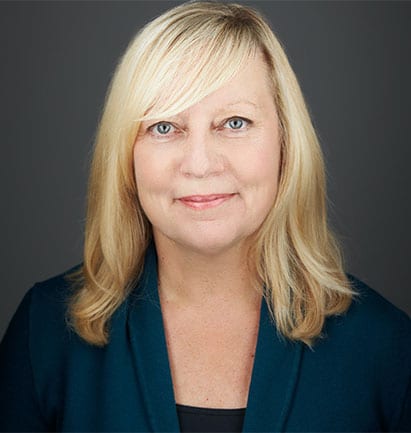 Vice President of Operations
For Sheila, helping Solera create an exceptional senior living experience catered to residents is a commitment she holds dear, inspired by the remembrance of a great aunt who faced memory loss. After graduating with a BA in dietetics, she began her career in the food and beverage area, working with multiple health care communities. That sparked an interest in all aspects of operations, so Sheila pursued and received her MBA, which led to serving as an associate executive director of a 474-unit community. Her experience includes overseeing various communities with Memory Care, Assisted Living and Independent Living throughout  the U.S. and Canada.
Helping Solera continue its focus on being different from the rest appeals to Sheila, who also likes to stand apart from the crowd. She's been skydiving, avidly collects vinyl, is a foodie and, along with her husband, cares for parrots and rescue cats. Perfect vacation:  a cabin in northern Wisconsin.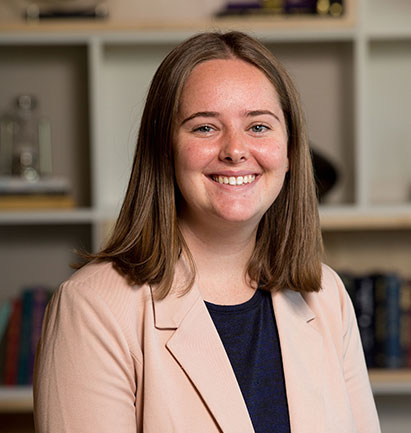 Business Operations Director
Hospitality is what excites Corrina, and she's passionate about using her skills to serve older adults so deserving of luxury living and care. It's a calling she's long held. In fact, it's inspired her to always be on the search for new and exciting hobbies, including a goal for visiting all seven continents before the age of 30. Local culture, activities, and cuisine are a strong pull, and why, as business operations director for Modena Cherry Creek, she is well-suited to help create a seamless living environment for residents where their needs are addressed and their voices are heard.
Corrina holds a hospitality management degree from the Fritz Knoebel School of Hospitality Management at the University of Denver. Born and raised in Colorado and a self-described foodie, fan of coffee shops, and Netflix devotee, Corrina is contemplating what to do with the 400+ travel stickers she has accumulated on her journeys thus far. 
Brittany is very good at collaboration. It could be because she comes from a large family with 13 first cousins. As lead project underwriter, Brittany has a knack for putting together great real estate deals, interacting with brokers and buyers and keeping a keen eye on the ever-evolving economic climate. And she does it all with the ultimate goal of contributing to Solera's innovative and hospitality-driven approach to caring for seniors. 
Previously Brittany was vice president of T2 Hospitality for 8+ years and also worked in the Hospitality Finance Group at Wells Fargo Bank. She received her bachelor's degree from the School of Hotel Administration at Cornell University. Brittany grew up on a large farm filled with animals, and she and her husband have a horse and a golden retriever. Her guilty pleasure is Rice Krispy treats. But her dream vacation is wine tasting and small villages in France.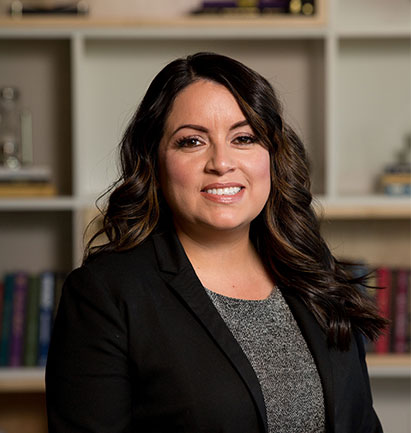 Director of people & Performance
Her broad expertise in all facets of human resources, in addition to her passion and interest in creating a compliant, process-driven workforce will set Solera up for success. Janale wants to ensure each employee in Solera Senior Living has a safe, welcoming work environment and feels supported. She is committed to ensuring our core values are demonstrated in each community and that Solera continues to convey a positive culture. Janale holds a bachelor's degree in Psychology from San Jose State University. In her free time, Janale enjoys hiking, camping, and spending time with her son and two dogs.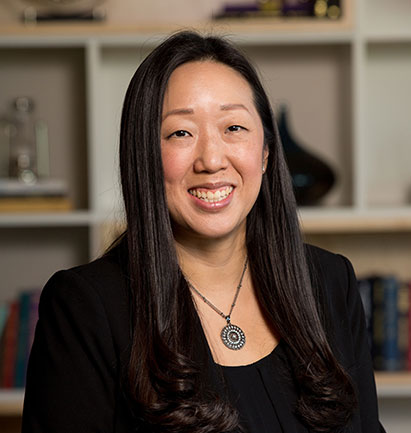 As an accomplished pro at process improvements, for Jane, Solera's core value of commitment resonates the most. In her position as controller is she is committed to supporting the team members at Solera communities, providing accurate and timely financial reporting. She brings 15 years of experience in multi-entity accounting and 7 years in senior living to Solera Senior Living, which feels like a perfect fit. Jane has wonderful memories of time spent with grandparents and values the ways they have helped shape who she is today.
Jane has a bachelor of science degree in business administration and a bachelor of arts degree in sociology from University of California, Berkeley. She loves spending time hiking with her husband and two children and also baking with them. Dream vacation? Relaxing on the beach. Favorite food? Sushi.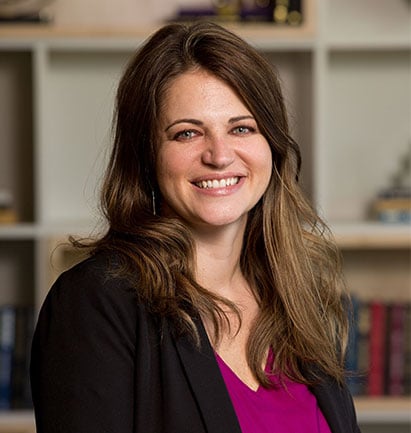 Senior Executive Director and Mentor
Felicity grew up very close to her grandparents and great-grandparents, and still keeps photos of both her maternal and paternal grandmothers on her desk. She has a heart for enhancing the lives of seniors and their families, and a track record for developing quality teams and compassionate leaders. Felicity has spent over 15 years serving seniors while working for some of the most reputable names in senior living. She is fluent in sign language, attended Gallaudet University in Washington, DC for deaf studies, and holds a bachelor's degree in human development and family studies from Colorado State University. 
At home, Felicity and her husband enjoy hiking, cooking and delight in all things a Colorado lifestyle has to offer along with their two young children. An avid runner, Felicity finished her first half-marathon not long after joining Solera Senior Living. 
Senior Health and Wellness Director and Mentor
Martha Valdez joins Solera Senior Living in 2020; She looks forward to this incredible opportunity with the organization and to works with a highly talented team, making a difference in the resident's lives and beyond. Martha has over 14 years of nursing and leadership experience in the senior living industry. She is a trusted advisor, knowledge, and expert in assisted living, memory support, and skilled nursing. She has served in various roles like Resident Service Director and Executive Director for other reputable communities. Her passion for nursing in the older population and living a healthy lifestyle started with caring for her parents and grandma with unique health issues. Martha was born and raised in Orange County, California. When Martha is not working, she embraces the opportunity by spending time with her family, traveling, attending music concerts and shopping.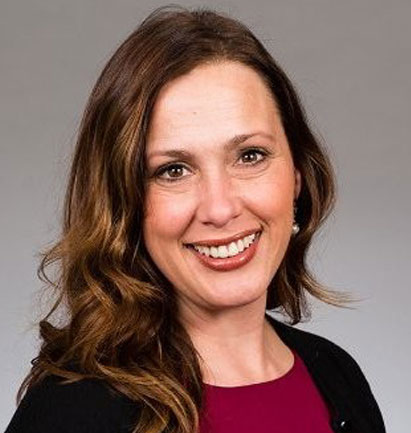 Vice President of Sales and Marketing
Anna brings over 20 years of 
sales and marketing leadership in the 
senior housing industry to the Solera team. Most recently, she served for more than eight years with Senior Lifestyle Corporation as Vice President of Sales and Marketing - Development, where she successfully managed a portfolio of over 20 new development communities from groundbreaking through leasing. Anna also has held roles in regional sales leadership for well established entities including Brookdale Senior Living, Horizon Bay Retirement Living and Sunrise Senior Living - all with proven success. Her reputation for strategic and innovative marketing, brand awareness and sales implementation is complemented by an emphasis on team engagement and collaborative culture, as evidenced by a sales force retention rate topping 90 percent. 
Anna earned her Bachelor of Arts degree in Communications and Marketing from Maryville University in St. Louis.   Outside of work, she enjoys spending time with her family, her beloved niece and friends and, when time allows, traveling to two of her favorite relaxation destinations on opposite coasts - Napa Valley, CA, and Rosemary Beach, FL. 
Solera is privileged to have established national strategic partnerships with some of the most proven and trustworthy names in the real estate and senior living industries, allowing for the continued development of next generation communities across the U.S. Ready to begin living exceptionally?